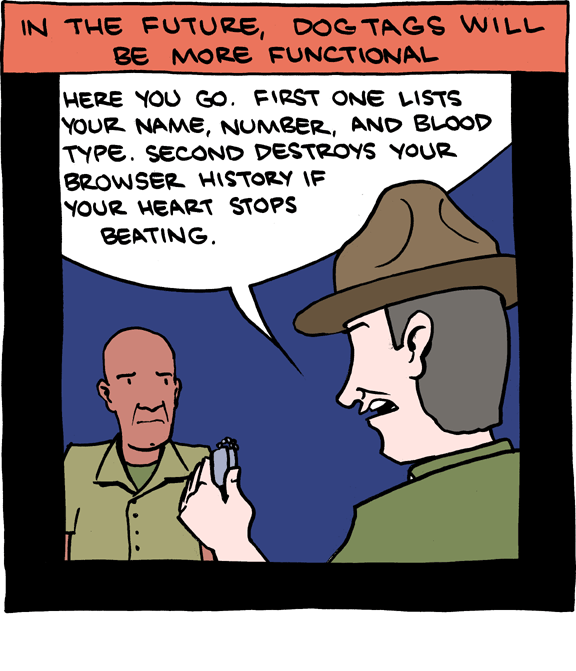 May 14, 2012

BAM! An update on time. I'm like a god!
May 13, 2012

Had a nice little meetup with
Hilary and Poe
today. It's nice having geek friends.
May 12, 2012

Hey geeks! I did a little exclusive comic in the new issue of
Devastator
!
May 11, 2012

Hey, we just interviewed a woman for
a really cool project
. Check the video below for more information.
BAHFest London 2016
(Evolution Theme)
BAHFest London 2016
(Big Science Theme)