Ten Emerging Technologies That'll Improve and/or Ruin Everything
From a top scientist and the creator of the hugely popular web comic Saturday Morning Breakfast Cereal, a hilariously illustrated investigation into future technologies--from how to fling a ship into deep space on the cheap to 3D organ printing.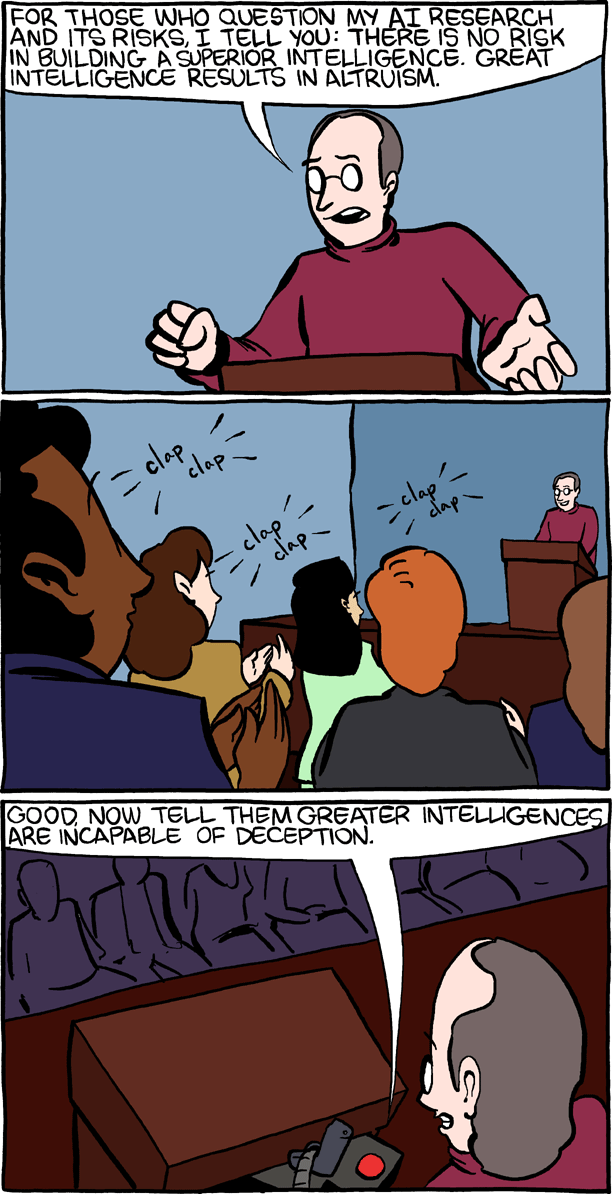 April 23, 2013

April 22, 2013

New video day!
April 21, 2013

Day 1 of Kelly and my honeymoon commences. Updates will continue as scheduled because I'm a total badass. Mind you, they were done in a week long psychotic fugue, so... hopefully 20% of them make sense.
April 20, 2013

Maybe my favorite shirt design ever?
April 19, 2013

Due to the events in Boston, we are postponing BAHFest. If you bought a ticket, we're working on setting up a refund. Sorry, everyone. If you are in Boston, stay indoors and watch the news.