Ten Emerging Technologies That'll Improve and/or Ruin Everything
From a top scientist and the creator of the hugely popular web comic Saturday Morning Breakfast Cereal, a hilariously illustrated investigation into future technologies--from how to fling a ship into deep space on the cheap to 3D organ printing.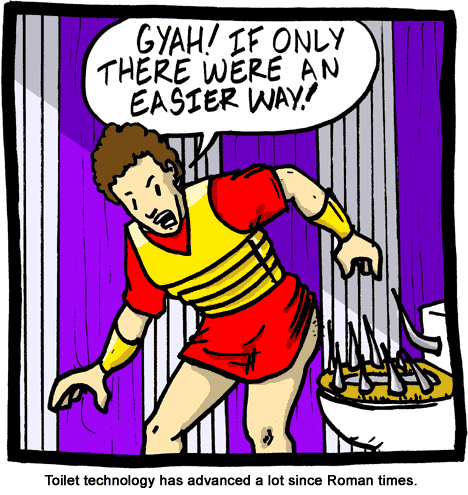 March 24, 2005

March 23, 2005

Go read Alien Loves Predator. I DEMAND IT.
March 22, 2005

March 21, 2005

Well, you guys did it - tonight we hit 40th place. As a reward, you may now browse the old SMBC archive from back when it was a three-panel comic I drew in college.

I've also split the forum into an SMBC and a General forum. This is more to encourage the creation of pointless topics than to confine them.

I'd also like to give a link out to REVA, whose timely fan mail helped me off my ass and back into comickery.
March 20, 2005