Ten Emerging Technologies That'll Improve and/or Ruin Everything
From a top scientist and the creator of the hugely popular web comic Saturday Morning Breakfast Cereal, a hilariously illustrated investigation into future technologies--from how to fling a ship into deep space on the cheap to 3D organ printing.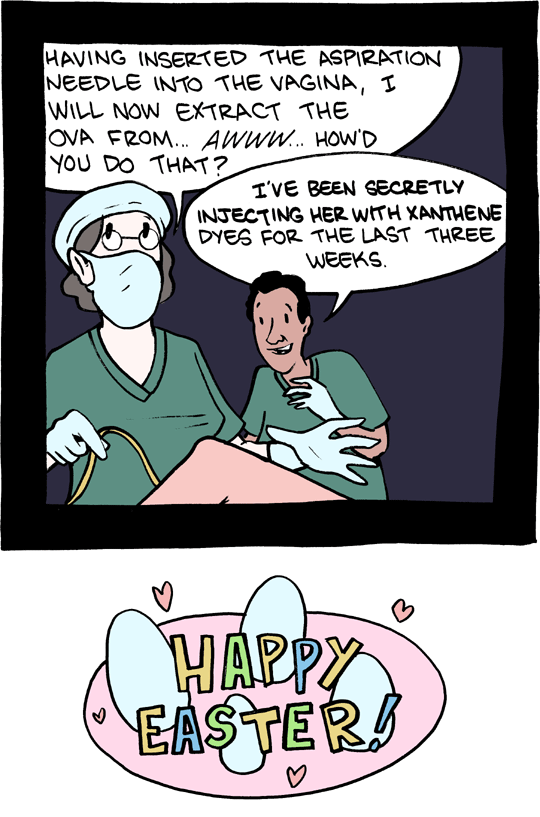 April 5, 2011

Whee! Early easter joke.
April 4, 2011

BAM! Dorktastic comic. And, in that vein, if you were a fan of the movie WarGames, you may enjoy our recut:


April 3, 2011

BAM! Sunday's the last day of wondercon. Come say hi at booth 1238. If you do, I promise a graph joke tomorrow.
April 2, 2011

POW! Don't forget to come say hi at wondercon tomorrow. We're booth 1238.
April 1, 2011

BAM! Don't forget to come see us at Wondercon Friday, Saturday, and Sunday at booth 1238!