Ten Emerging Technologies That'll Improve and/or Ruin Everything
From a top scientist and the creator of the hugely popular web comic Saturday Morning Breakfast Cereal, a hilariously illustrated investigation into future technologies--from how to fling a ship into deep space on the cheap to 3D organ printing.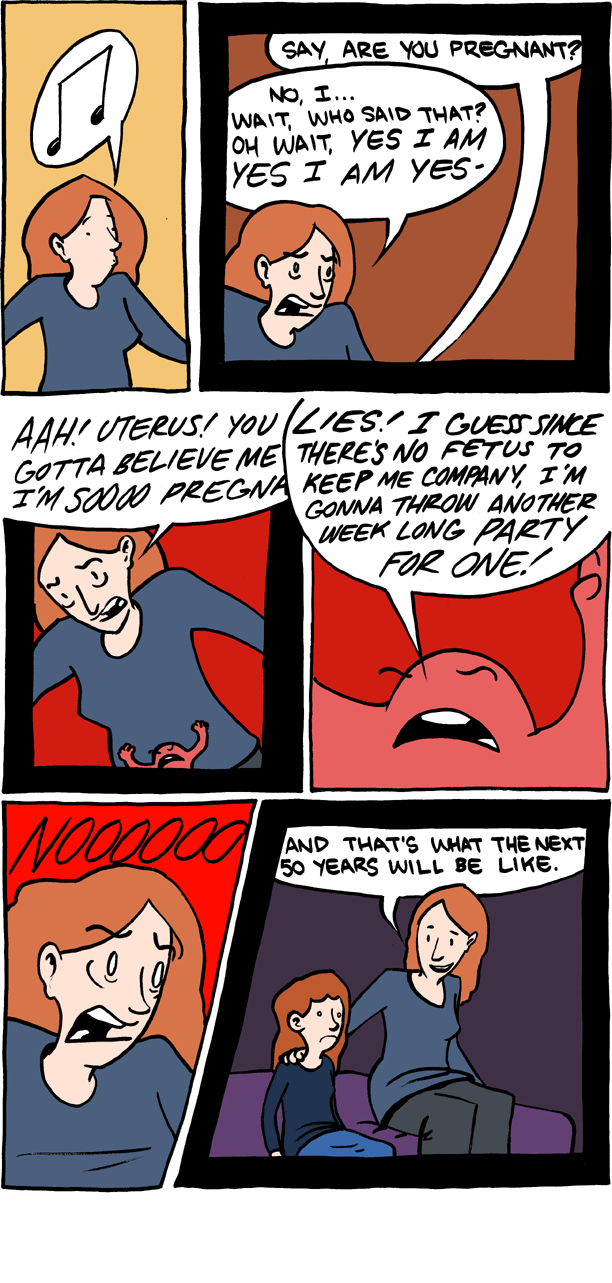 September 3, 2012

Congrats to my friends, Ty and Daniel, on their Hugo Award nomination. They didn't win this year, but they have a new book at that'll no doubt
be in the running
.
September 2, 2012

UPDATE:

A prettier version of this comic is now available as a poster!


Come see me at the WorldCon dealer's room tomorrow!
September 1, 2012

Why hello there, Worldcon.
August 31, 2012

August 30, 2012

Only 2 more days of Gaymercon Kickstartation!