October 4, 2015

OH GOD, Seattle is closing in! About 3/4 of general admin tickets are gone, but there are still some available!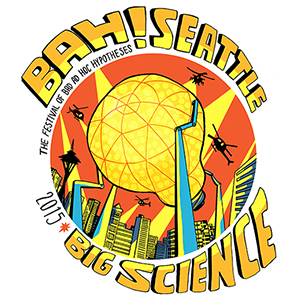 October 2, 2015

Hey Seattle BAH-goers, we created a facebook page for the event with info.
October 1, 2015

Over 2/3 of BAHFest Seattle general admission tickets are gone! If you don't buy soon, you'll have to look in through the window!
BAHFest Seattle 2015
BAHFest West 2015