There are a lot of ducks across the street from where I live.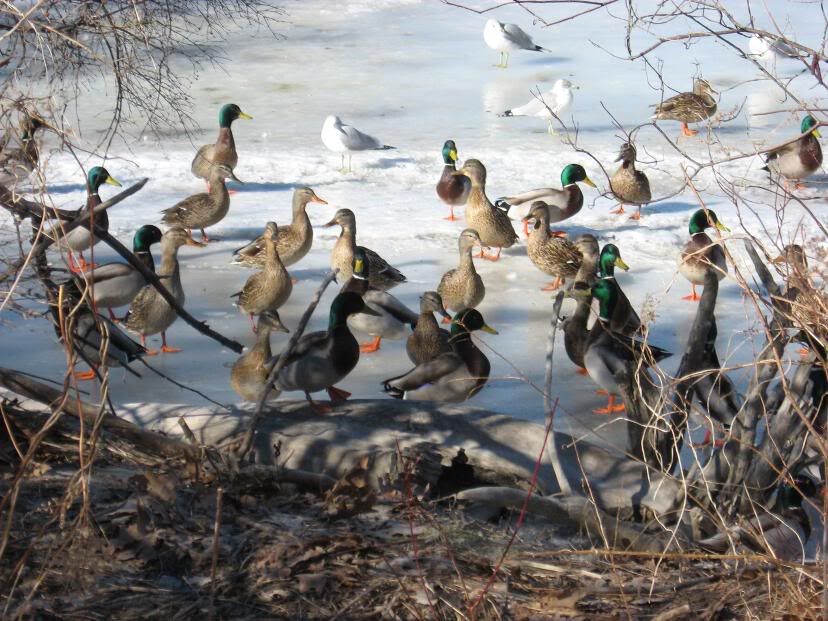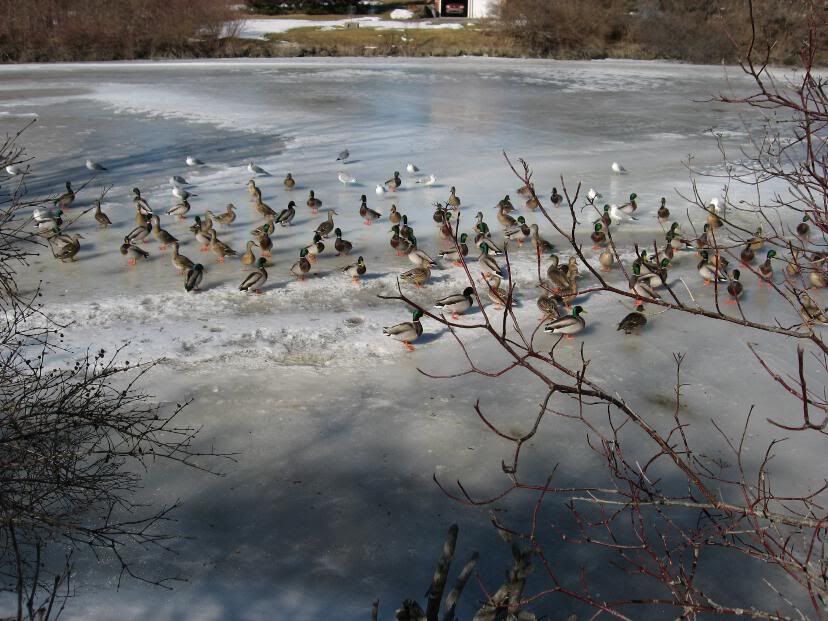 There are also a few seagulls, but they kind of keep to themselves.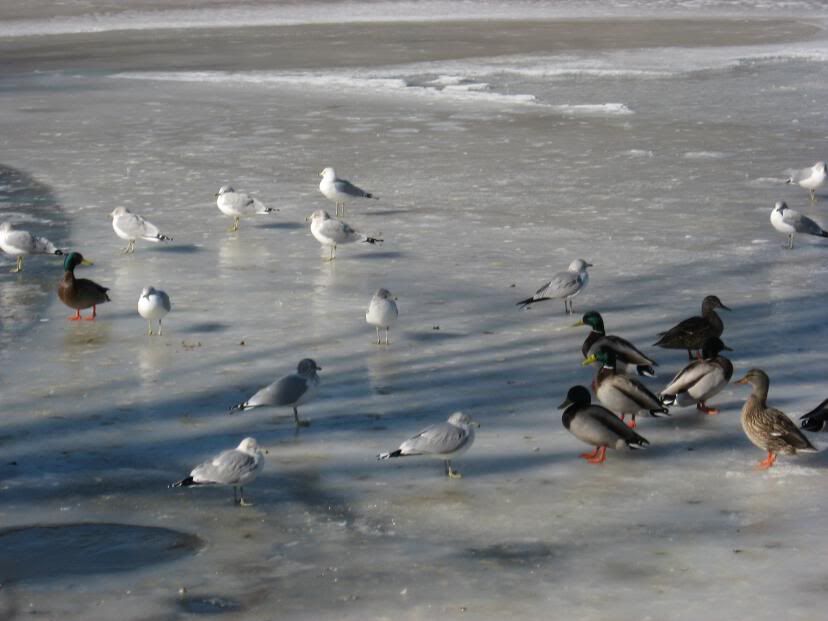 Until recently, they were all swimming in a little 5'x15' section of unfrozen river.
I don't think I have ever seen ducks do this before.