so close, yet so far
Posts: 2114
Joined: Wed Aug 11, 2010 10:51 am
http://www.smbc-comics.com/?id=3481
When the comic is up, someone explain me the Rookie cards joke.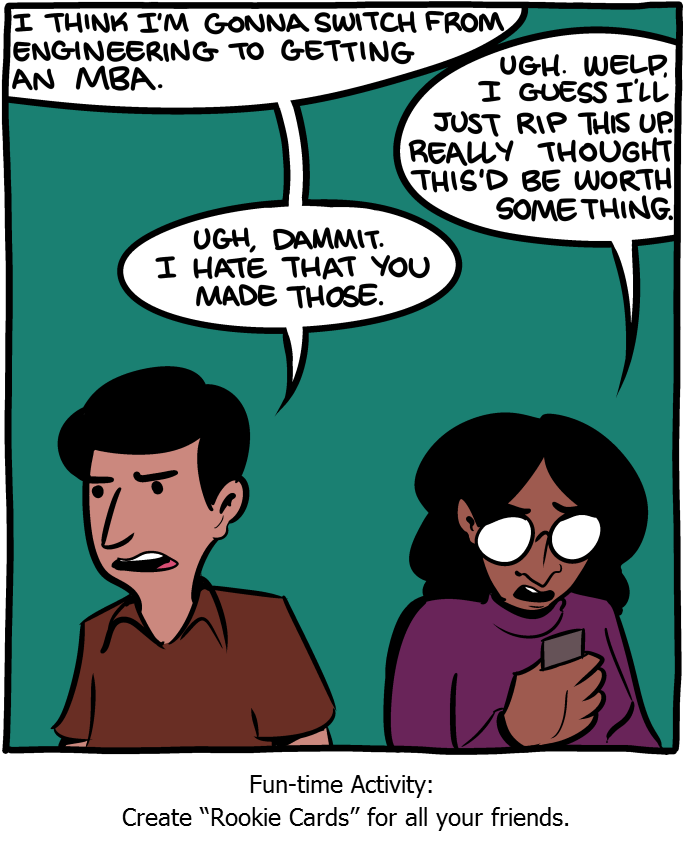 Last edited by
Astrogirl
on Wed Sep 17, 2014 7:36 pm, edited 1 time in total.
---
(Eastern Bassoon Poplar)
Posts: 1227
Joined: Mon Apr 22, 2013 2:34 pm
Location: :noitacoL
I just think it isn't funny. The idea was that she made cards of her colleagues when they were young hoping they'd by super famous one day and the cards would be worth something.
Continual disappointment is the spice of life.
---
Lupk
If people think becoming an engineer will make them popular and successful, they are delusional.
---
genericuser
It is simply a joke shitting on people who get MBAs
---