Posts: 33
Joined: Thu Mar 15, 2012 9:50 am
Why did it take him six months to tell her he bought the pump?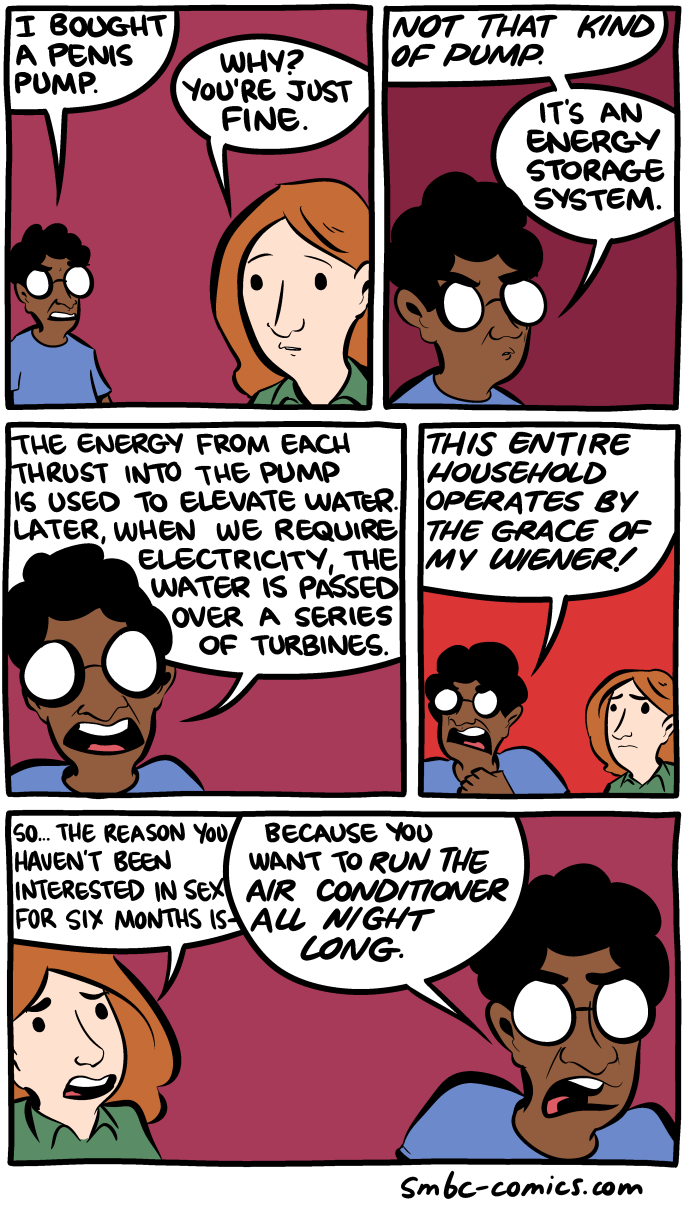 ---
(Eastern Bassoon Poplar)
Posts: 1227
Joined: Mon Apr 22, 2013 2:34 pm
Location: :noitacoL
Yeah that weakened it a lot.
Continual disappointment is the spice of life.
---
Bard
Everything is worth it when a sentence like "The entire household operates by the grace of my wiener!" can have its place.
---