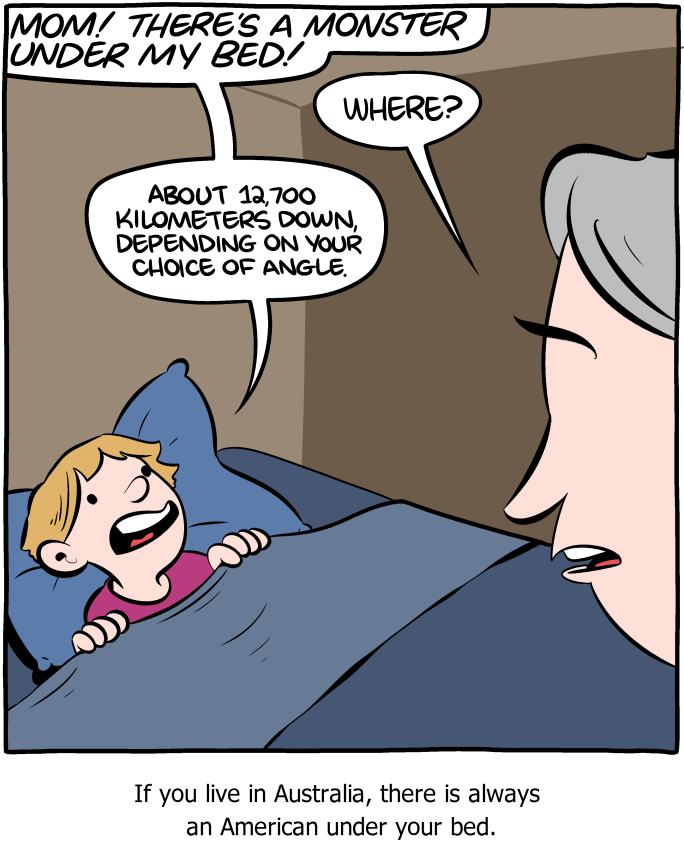 title text:
I will never stop beating this trope to death.
zach needs to do some fact-checking, there is not a single point in australia with the US directly on the other side of the earth:
https://www.antipodesmap.com/
. it all falls to the atlantic ocean. and i know the kid said "depending on your choice of angle", but by this logic my neighbour's house is also "under" my bed.