[2019-02-05] Trolley
Posted:
Tue Feb 05, 2019 7:30 pm
https://www.smbc-comics.com/comic/trolley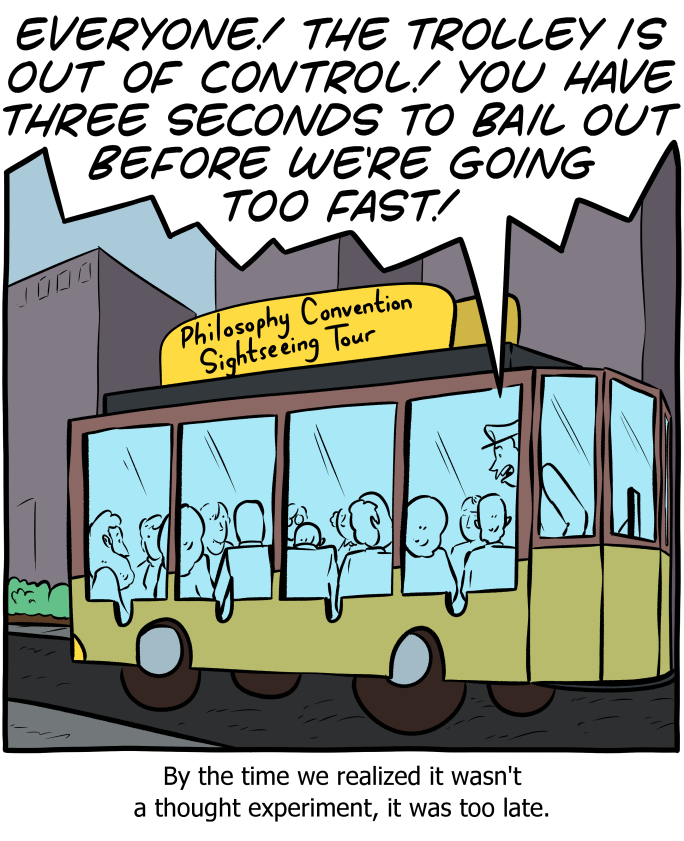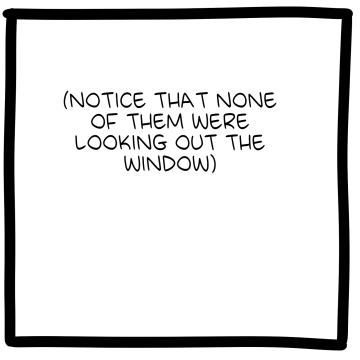 If you can spare five people from hearing another trolley problem joke by telling just one person a trolley problem joke, is it moral?
Compare the amount of time spent analyzing the trolley problem, with the amount of time available to the protagonist of it. We know the trolley can't be stopped in time, so it can't be more than a few seconds or up to a minute. Any more time than that spent discussing it is moot. Philosophers are useless.