[2019-02-11] Rapunzel
Posted:
Mon Feb 11, 2019 4:05 pm
https://www.smbc-comics.com/comic/rapunzel-2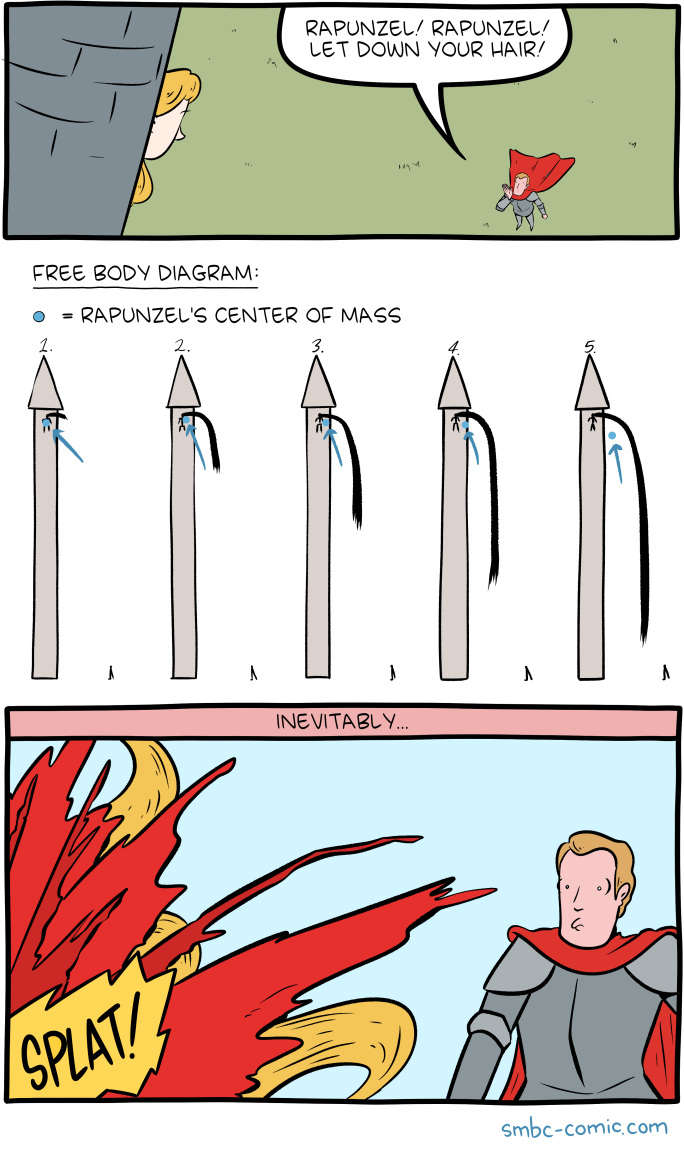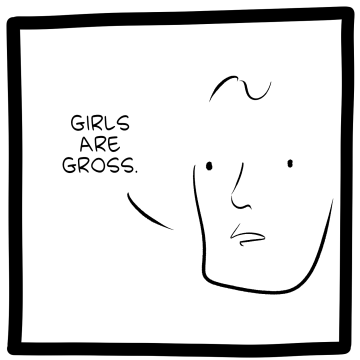 I actually looked up the weight of hair, and this doesn't really work because hair is something like .1 kg per foot. However, since it's a free body diagram, we can round that up to 10 and it's fine.
I don't really see why the changing center of mass should cause her to fall? All she has to do is hold on to something, which could even be the wall surrounding the window.