https://www.smbc-comics.com/comic/just-sayin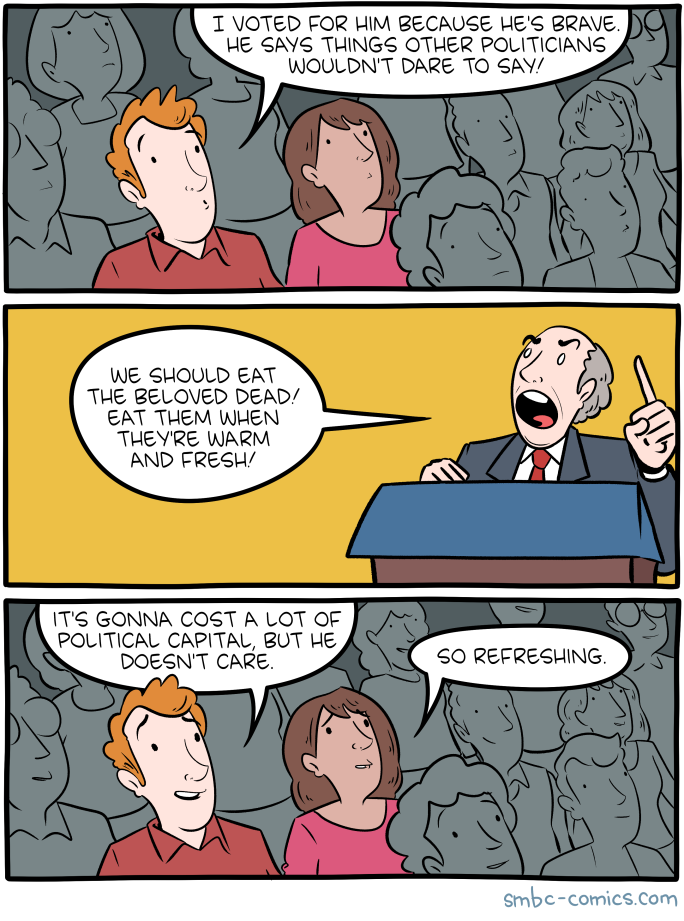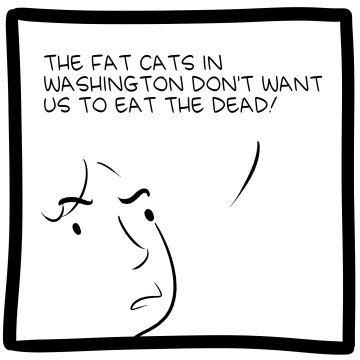 Hey, if you're making every side angry you must be doing something right, or maybe burning down orphanages.
Transcript (for search engines):
Man: I voted for him because he's brave. He says things other politicians wouldn't dare to say!
Politician: We should eat the beloved dead! Eat them when they're warm and fresh!
Man: It's gonna cost a lot of political capital, but he doesn't care.
Woman: So refreshing.

Extra panel: Woman: The fat cats in Washington don't want us to eat the dead!