[2019-02-18] Unfinished Business
Posted:
Mon Feb 18, 2019 5:32 pm
https://www.smbc-comics.com/comic/unfinished-business-2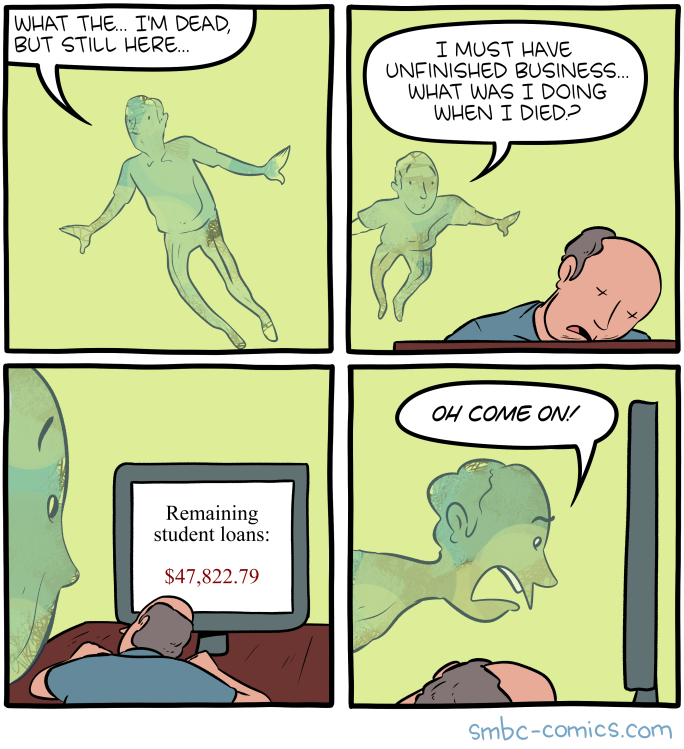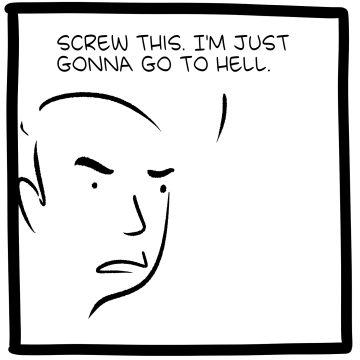 Tiny apartment. Working for other people all the time. Often cold and malicious. My God... this is where genies come from.
Is it just me or does the ghost look younger than the corpse? Also, how the heck is a ghost gonna find a job?