[2019-02-18] Unfinished Business
Posted:
Mon Feb 18, 2019 5:32 pm
https://www.smbc-comics.com/comic/unfinished-business-2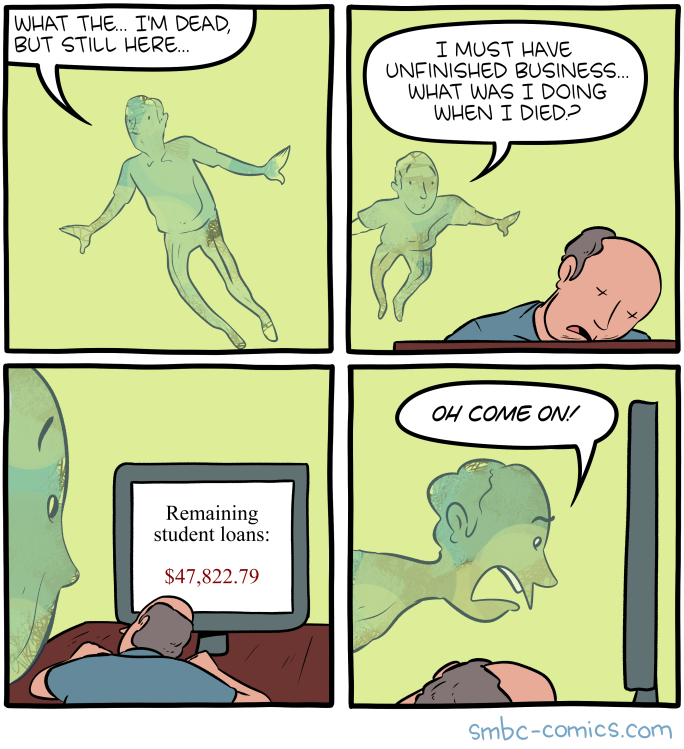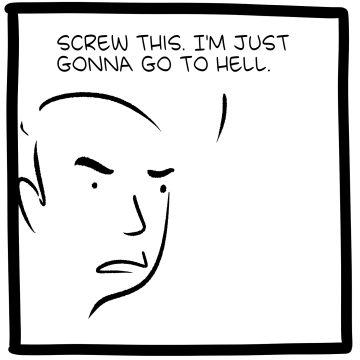 Tiny apartment. Working for other people all the time. Often cold and malicious. My God... this is where genies come from.
Transcript (for search engines):
Ghost: What the... I'm dead, but still here...
Ghost: I must have unfinished business... What was I doing when I died?
Computer: Remaining student loans: $47,822.79
Ghost: Oh come on!

Extra panel: Ghost: Screw this. I'm just gonna go to hell.
Is it just me or does the ghost look younger than the corpse? Also, how the heck is a ghost gonna find a job?