https://www.smbc-comics.com/comic/life-online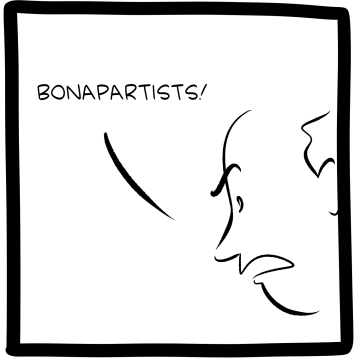 Actually, the vast majority of early Internet time was spent in an AOL chatroom pretending to be a sexy vampire.
Transcript (for search engines):
A brief history of life online
Stage 1 - Excitement
Man: Now that the internet exists, I don't need to talk to my neighbors. I can get a friendship circle that agrees with me about everything!
Stage 2 - Happiness
Man: Ahhh. Finally, I have found my home among a narrow in-group of people constantly invoking purity tests on one another.
Stage 3 - Disillusionment
Man: Huh. I hate my virtual community and have lost the ability to interact with my local community.
Stage 4 - Confusion
Man: I wonder why I feel so anxious and disconnected all the time.
Stage 5 - Return to the Internet
Man: My political opponents are to blame.

Extra panel: Man: Bonapartists!