[2019-03-12] Computer
Posted:
Tue Mar 12, 2019 2:27 pm
https://www.smbc-comics.com/comic/computer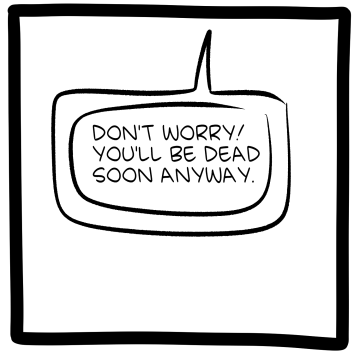 Sadly, that burrito was filled with inhabited universes before God microwaved it.
A few questions arise:
What does God do with the remaining universe?
Can the inhabitants of the remaining universe escape it and wreak havoc in God's reality?
Is this universe going to win?