Posts: 77
Joined: Mon Mar 18, 2013 10:07 pm
"You'd be happier neutered, friend."

Unfortunately, this is a widely popular political message in 2019.
---
[Insert Here]
Posts: 208
Joined: Sat Sep 23, 2017 9:23 pm
https://www.smbc-comics.com/comic/dogs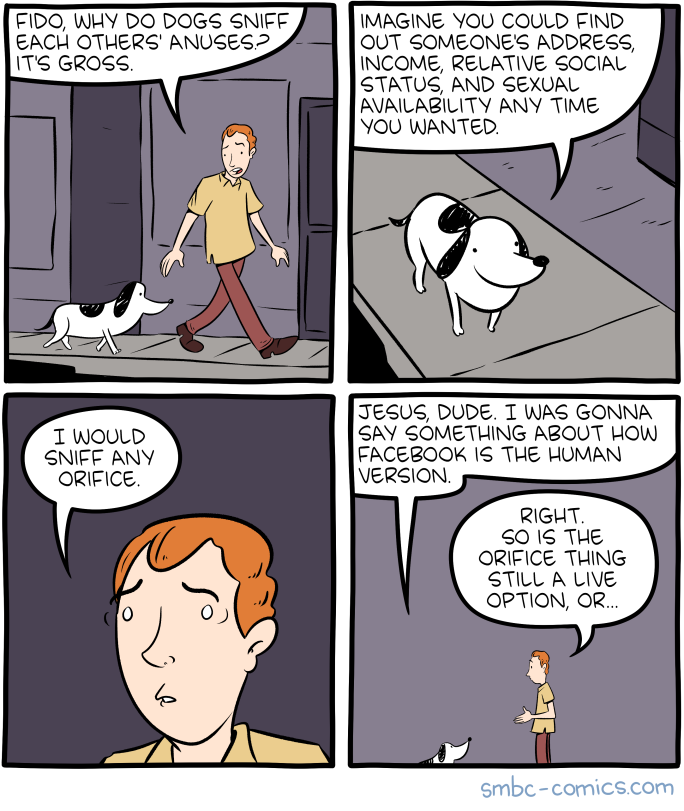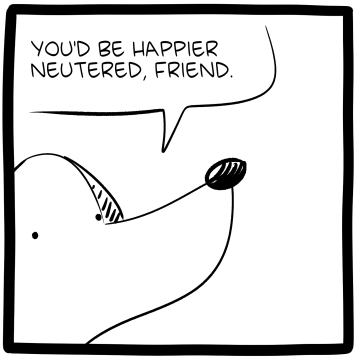 I am prepared to be the first investor in a form of social media where you're only allowed to make dog noises at each other.
About the title text - what would be its name? Barkhowl? Kinda rolls off the tongue. I can see it being the name of a multi-billion-dollar company.
---