[2019-10-11] Scam
Posted:
Fri Oct 11, 2019 4:11 pm
https://www.smbc-comics.com/comic/scam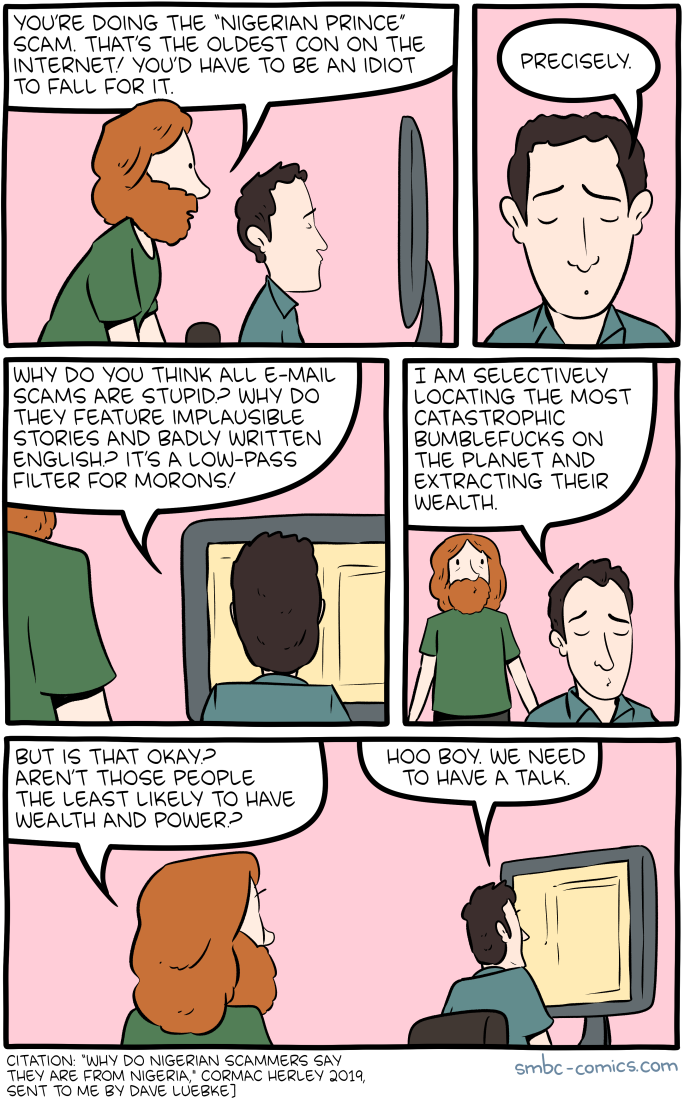 I've heard of this years ago. I really can't remember where, but it was someone who knew a thing or two on the subject. The stupidity of scams
is
a low-pass filter for idiots, because idiots are the most likely to actually fall for whatever the next part of the scam is.
I've googled the title and it's from 2012, not 2019 as he cites:
https://www.microsoft.com/en-us/researc ... m-nigeria/