Posts: 2
Joined: Thu Apr 14, 2016 11:08 pm
Borrowing Satan's soul? From the aftercomic: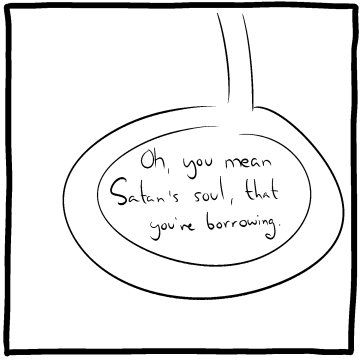 I don't understand this reference.
---
BlueKrait
It's saying that his soul is borrowed from the devil and not god as many religions imply.
---
Guest
I interpreted it as, his soul unknowingly already belongs to satan, and he's just borrowing a "satan's soul", so he's already pretty much screwed no matter what he does.
---