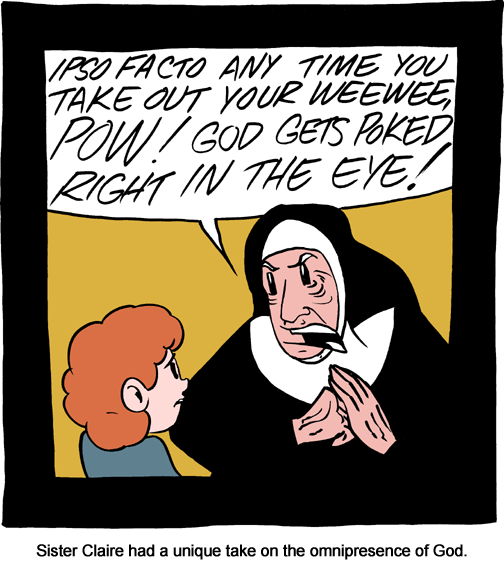 June 18, 2010

I really like the sketch we have for Sunday. Though maybe it's just because it involves Chason making an idiot of himself...
June 17, 2010

June 16, 2010

Bing bong! Hey, LA nerds! SMBC Theater actresses Fee Doyle and Betsy Drake-Studstill will be performing five nights only as of this Friday!
Check it out.
Kelly and I will be attending Saturday. Come say hi!
June 15, 2010

The fourth panel is the greatest thing I've ever drawn.
June 14, 2010

New video day! (NSFW!)