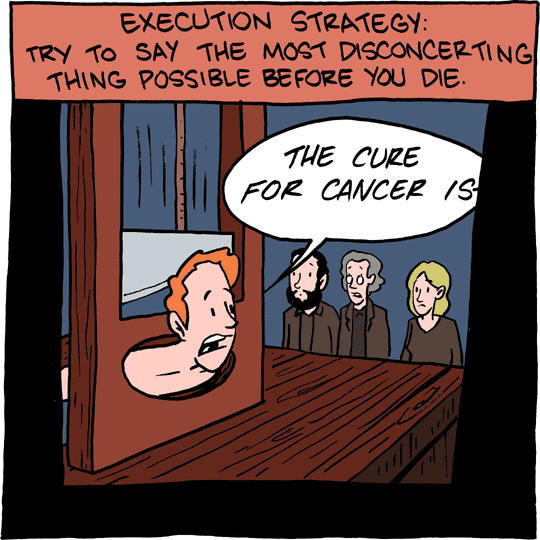 October 7, 2010

Comic! I'm updating from a bench at NYCC. BTW, we'll be at booth 2556 with
explosm
, and doing a panel at 2:15 Saturday, moderated by Rob. COME SEE US.
October 6, 2010

Pow! We're putting the James-as-Satan shirts
on sale
. We'll only be doing one run of these, so get'em while you can.
October 5, 2010

October 4, 2010

Hope this makes sense... good luck!

ALSO, VIDEO DAY. Today's video features James, James, and James. Aka Tri-James.




October 3, 2010

BAM! Don't worry. The comic's clean, but I worked some profanity into the votey. Enjoy!