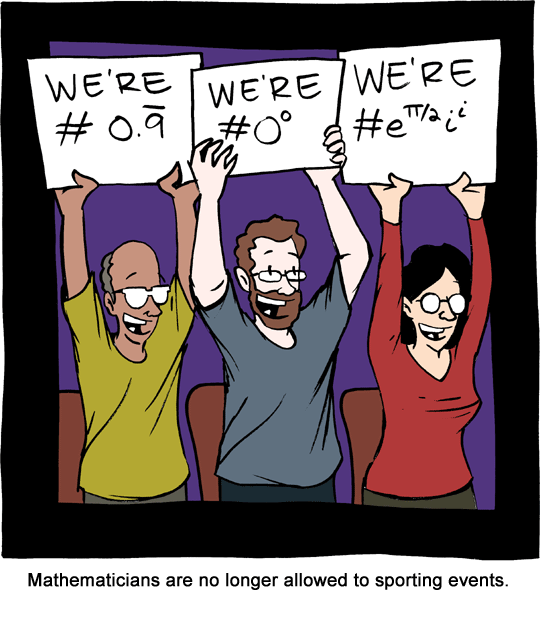 May 18, 2011

Whee! It's been too long since I did something completely dorktastic.

Also, today's comic features SMBC reader Darrell M. Stark, who bought a cameo at the breadpig party. I'll be doing a bunch more of these over the coming months. Hooray for nerds, comics, and good causes.
May 17, 2011

May 16, 2011

BAM. That nearly killed me.

Enjoy this video (NSFW):


May 15, 2011

Oh shnizzle! Updating from SMBC Theater HQ where James is celebrating his 30th birthday. WOOH!
May 14, 2011

Check out super cool Anna in the second panel! Kelly's the newest nerd over at
Science... sort of
.