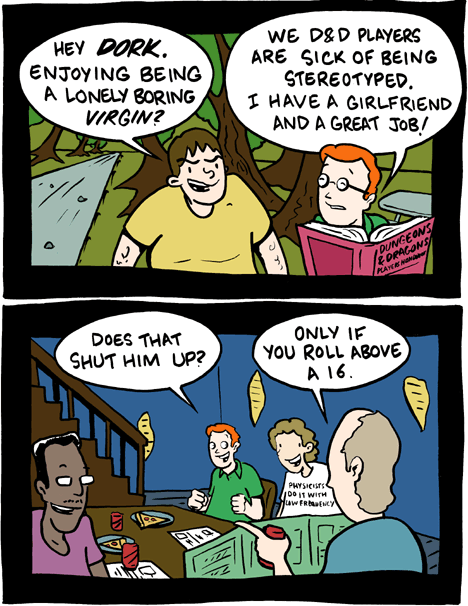 June 26, 2008

June 25, 2008

Color after comic today! (or votey comic, or whoopsy comic...). Just click the red button beneath the comic. We're getting some good notes on the ChitChat program (the new comment board), and will hopefully have some updates in the near future. We'll be adding some nifty features in the coming weeks, so stay tuned!
Also, for those of you wondering why the dates are off, as of today I'll get back to multi-update days in my effort to catch up. I should have another update or two tonight.
Finally, love to Rene Engstrom, whose
comic is awesome
(potentially NSFW), and got my girlfriend to appreciate the addictive qualities of webcomics.
June 24, 2008

Comments seem to be funky, but we're working on a fix. Meanwhile, check out the nifty RED BUTTON below the comics. Just hold your cursor over it, and if there's an after comic, you'll see it.
June 23, 2008

June 22, 2008

T-shirts ship today! Those of you who've already ordered should receive your stuff soon. There are still plenty of shirts in stock for people interested.

Thanks everyone for your patience with my first merch attempt. I guarantee the next version will run much more smoothly.