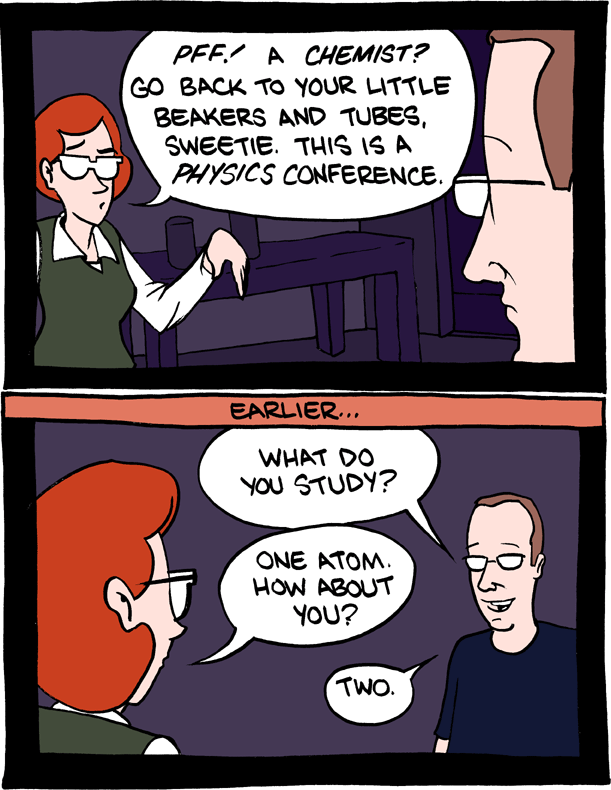 June 10, 2011

Kerpow! If you're in town,
Beerscussion IV
is coming up!
Also, today's comic features a cameo by SMBC reader Kevin A. Hi Kevin! You were one of the more attractive gentleman at the Brooklyn party.
June 9, 2011

Hope this makes sense.
Oh, and do you like DINOSAURS AND BEARS? Then you may just like the new SMBC store!
June 8, 2011

June 7, 2011

June 6, 2011

NEW VIDEO DAYYYYYYY.