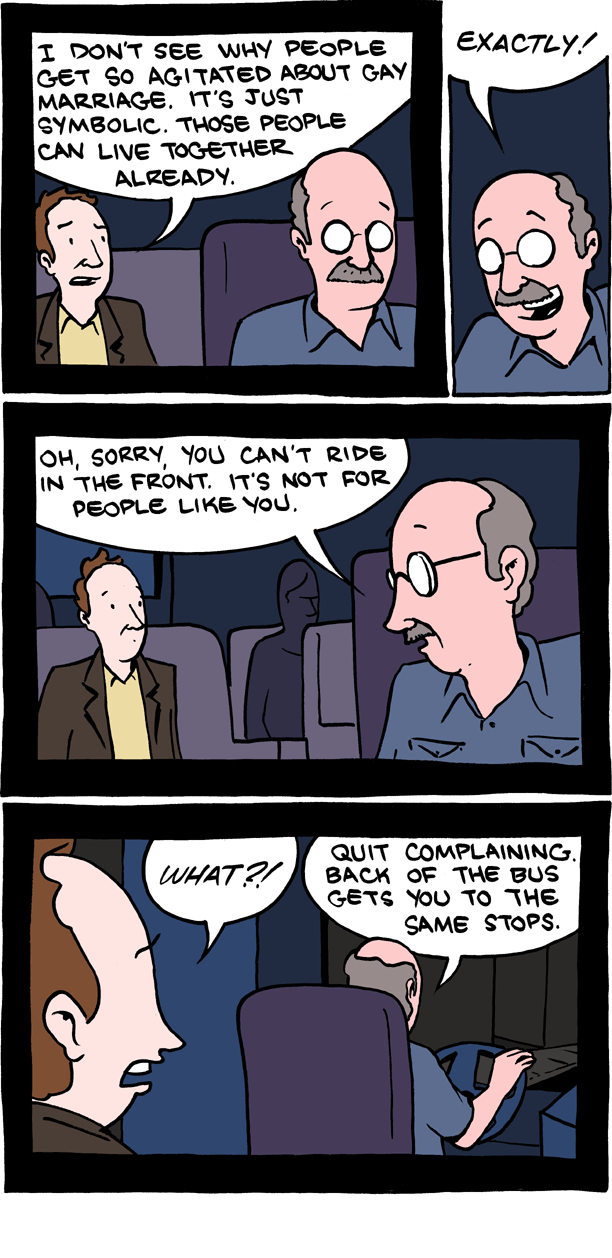 September 12, 2012

It's coming... it's coming soon. The return of
SMBC Theater
.
September 11, 2012

SMBC Theater final season is coming soooon!
September 10, 2012

Just to clarify, for those who asked, yesterday's comic was not a knock at the humanities. If you saw my bookshelf, you'd know how hypocritical that'd be.
September 9, 2012

Happy back to school week!
September 8, 2012

I am not liable for any playing of this game.