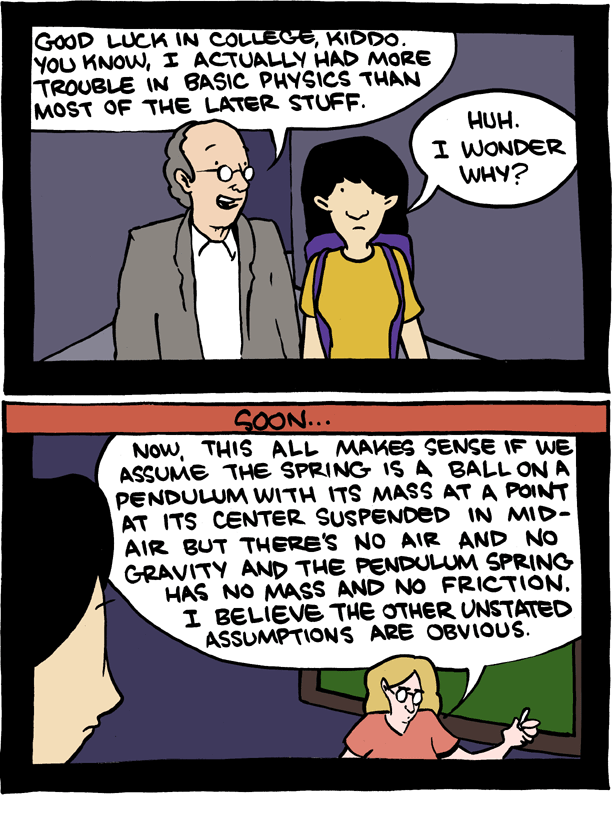 November 3, 2012

Bulletin from Lord Ashby:
SEEKING 3DS MAX / VRAY ARTISTS! SUPERPALS! We're working hard on STARPOCALYPSE and can't wait to share it with you! BUT THERE IS STILL WORK TO BE DONE! We need some talented 3DS Max / Vray artists to help us customize some pre-built environments. Want to help us bring the world our big crazy Space Opera? Send an email to smbctheater@gmail.com!



November 2, 2012

November 1, 2012

Today's comic is based on a twitter conversation I had with Joel Watson of
Hijinks Ensue
AND OH shnap! The new adventure-of-your-own-choosing novel is
in our store now.


October 31, 2012

October 30, 2012