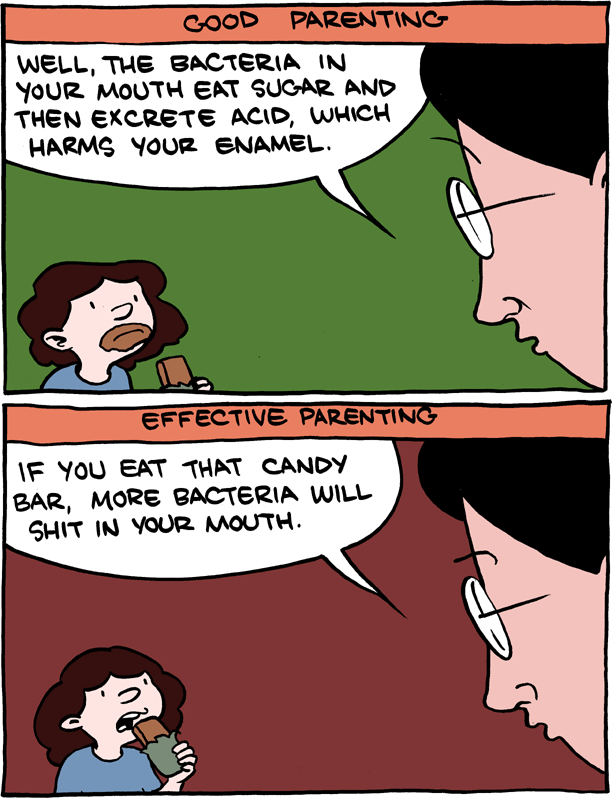 February 26, 2013

In case you missed Kelly and my story for Story Collider, here it is!


February 25, 2013

NEW VIDEO DAY! This one provides valuable lessons about "computer hacking."


February 24, 2013

Are you into biology? Are you in the Boston/Cambridge area? Then you should submit for the event we're holding on
April 20th at MIT
!
February 23, 2013

SMBC Theater fans! A word from James. We're looking for a few good geeks:

"AFTER EFFECTS COMPOSITORS! PROGRESS CONTINUES! We are sending the first two LOCKED episodes of our space opera STARPOCALYPSE to the composer! But we can't share them until we complete the final scenes in 3, 4, and 5! WE'RE SO CLOSE!

If you have experience with Space Ships, Magic Powers, Explosions, and AWESOMENESS send us a note @ smbctheater@gmail.com. Help us get this project across the finish line and share our first webseries with the world!

Love
Dictator James
February 22, 2013

Wow. 1708% of our goal. Best. Readers. Ever.