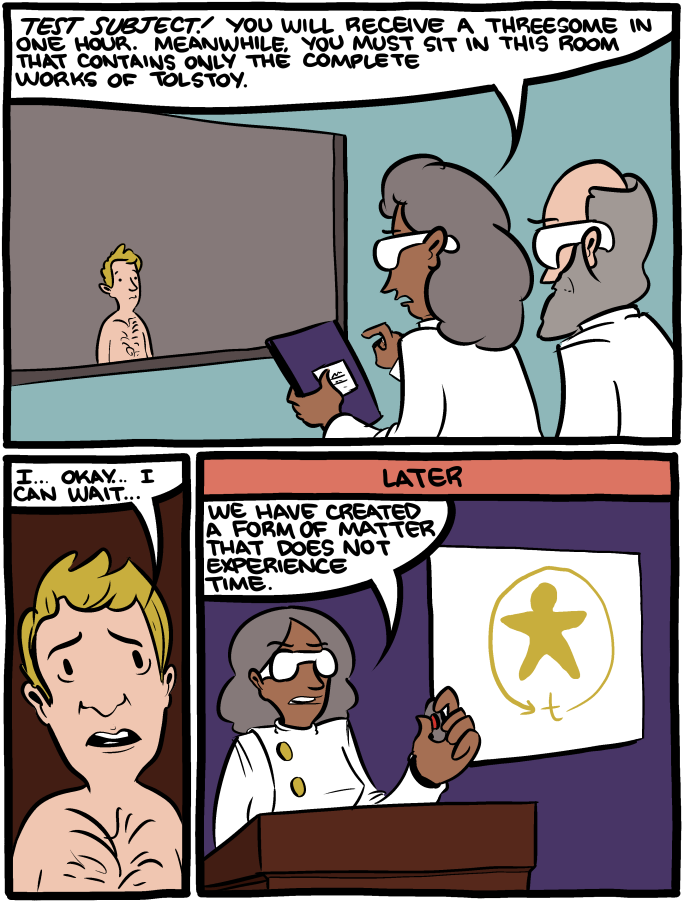 January 13, 2014

Just your regular nag: You can support SMBC and get bonus stuff (such as next week's BAHFest video!)
at Patreon!
January 12, 2014

This is not the least bit autobiographical.
January 11, 2014

January 10, 2014

Okay, maybe this condenses several different conversations in order to make me look more clever than I am. Maybe.
January 9, 2014

BAHFest is going online! We will have more videos in the coming weeks.