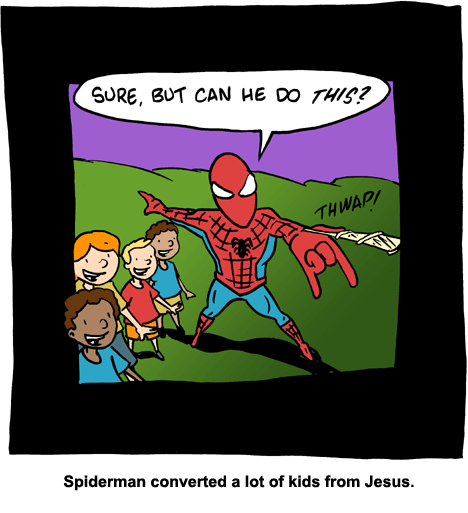 September 18, 2007

September 17, 2007

September 16, 2007

SCP
has been kicking my ass with dark dark hilarity lately. I know everyone thinks PBF is the king of intelligent comedy, but for my money, SCP is it. Kevin takes you to much more complex places. Great stuff. Go read.
September 15, 2007

YO, Alex of Elftor fame is working with a few cartoonists on a
new project
.
It's a bit abstract and offensive, but definitely worth the short time it'll take to read through.
September 14, 2007