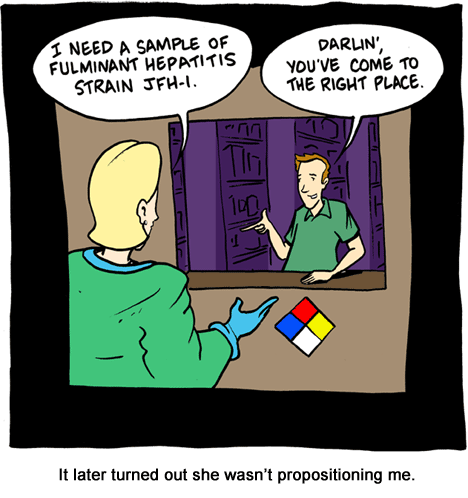 December 22, 2007

Hepatitis is a serious issue. If you laugh at this comic, you're a jerk.
December 21, 2007

Almost back up to date. I'll put another one up in the morning, along with voteys.

Anyone doing anything non-boring for the holidays?
December 20, 2007

December 19, 2007

December 18, 2007

Sorry, voteys will be up late today. FAMILY STUFF.