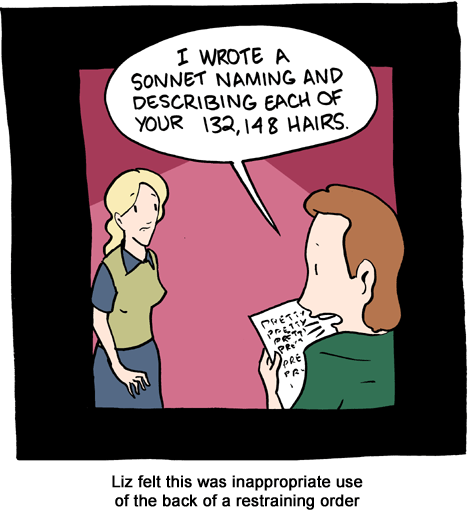 February 27, 2008

February 26, 2008

UPDATE:
PLEASE TAKE THIS SURVEY.
Everyone who reads SMBC, please take a minute to fill out the above survey. It's only 14 quick questions and will help immensely with the continued success of SMBC. Please answer honestly and to the best of your ability.
thanks!
* * *
Voteys will be late again. Been having a bit of dreaded CARTOONIST'S BLOCK. But, I think I have some good ideas for tomorrow. My rule is that ever comic I do could potentially be someone's favorite, so sometimes I get comics up late in order to preserve some level of quality.
Who likes math proof jokes?!
February 25, 2008

February 24, 2008

Anyone believe in aliens?
February 23, 2008

Get it? Get it?