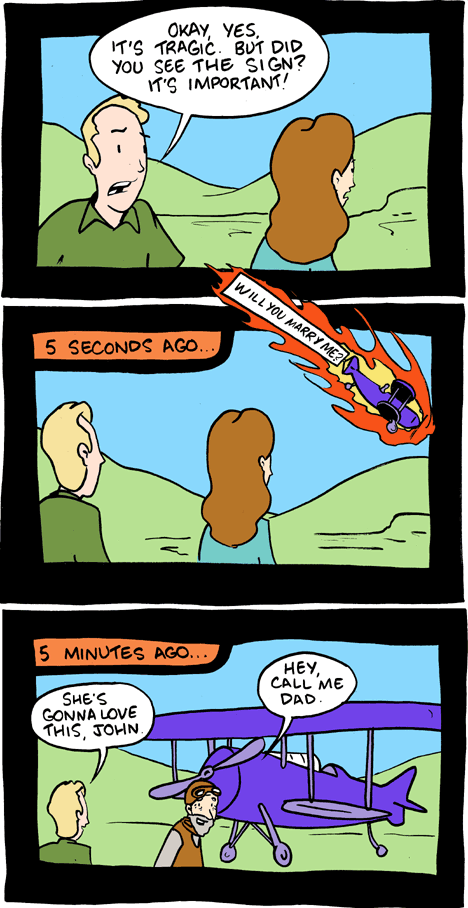 May 21, 2008

May 20, 2008

It's all relative, baby.
May 19, 2008

Four updates today, and I'm still way behind. Man, I didn't realize how many days I'd missed.

PS: Anyone knowledgeable about physics and astronomy who feels like answering some questions for me can feel free to IM me at WizToast.

May 18, 2008

Okay, THIS is the geekiest comic. More updates shortly.
May 17, 2008

BAM. The time warp between my blog posts and reality is shrinking.

I'm off to the library. More comics this evening!