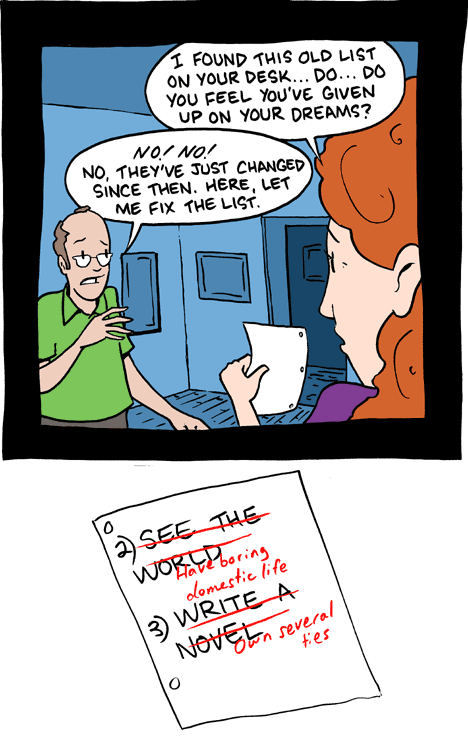 September 13, 2008

'Today''s webcomic homey: Meredith Gran''s
Octopus Pie
. This comic is gorgeous and brilliant. If you''re not reading it, you''re a jerk and a communist.
By the way, to anyone who''s emailed me in the past, my email has now changed. I can now be reached at zach (AT) smbc-comics (DOT) come.
September 12, 2008

I've decided to link a bunch of my webcomic homies once a day every day for... a lot of days.
First up:
Diesel Sweeties
.
September 11, 2008

Check out the guest comic I did for
Gianna
!
September 10, 2008

BAM. Back on track. Plus, here's a quick blog comic for the LHC!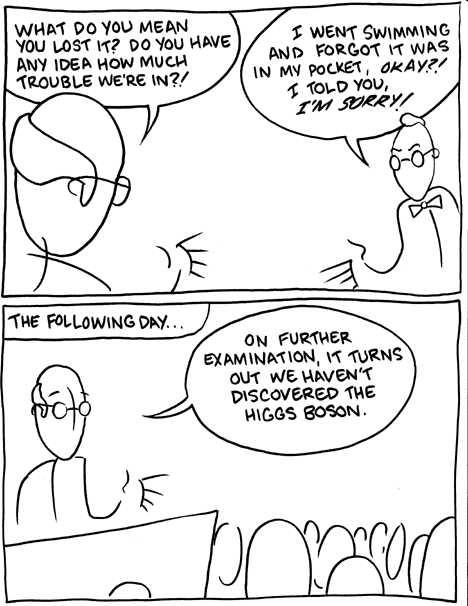 September 9, 2008

BOOM. New server. I'll have a more extensive blog post tomorrow on all the nonsense with yahoo, as well as some other topics. For now, enjoy an on-time update followed by another update in another hour or so. Woop!