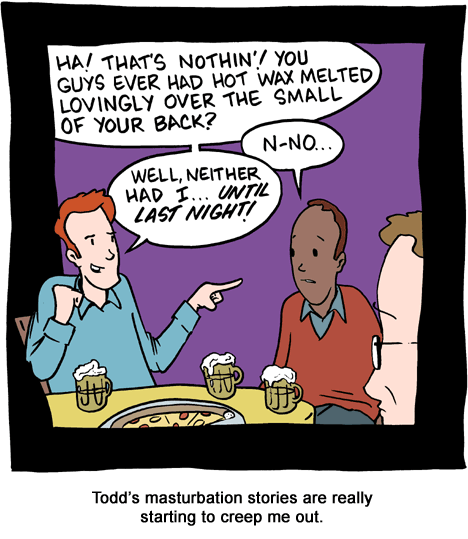 October 15, 2008

OH YEAH.
I've decided to ignore everyone's advice, and give my girlfriend the gift of my very presence for her birthday. Really, who could ask for anything more?
Today' webcomic pal is
Jeff Zugale.
He recently got laid off, and is now focusing on COMICS COMICS COMICS. He's also a friend of my beloved (possibly because I write it)
Captain Excelsior
. Check it out.
October 14, 2008

My girlfriend's birthday is in 9 days. Any suggestions on how to impress her?
October 13, 2008

October 12, 2008

October 11, 2008

BAM. Update on time. I'm like a god.
Also, love to the guy I met in Rite-Aid who was excited to meet me today.
Today's webcomic link is one of my personal favorites. Joey Comeau's
A Softer World
. If you're not reading it, you're ugly.