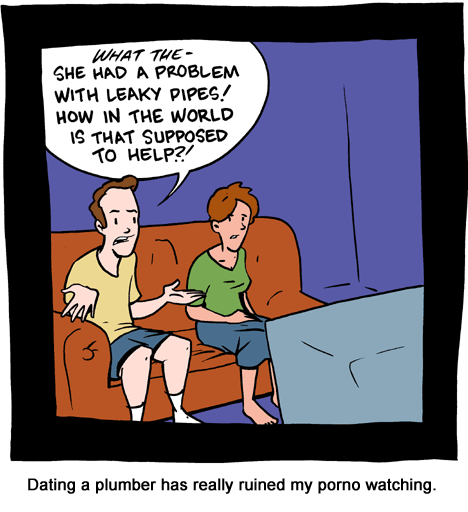 October 29, 2008

One more update to follow in another hour or so. Promise!
October 28, 2008

October 27, 2008

I have a habit of peeking at people's essays as I pass their laptops in the library. Today, I saw the finest opening line for a paper I've ever seen:
"Cardboard is a very industrious material."
In other news, today's comic will probably get me arrested, so enjoy it while it's up. When that happens, enjoy today's webcomic linky homey, Indigo Kelleigh's
Ellie Connelly.
October 26, 2008

October 25, 2008

BAM!

We're celebrating Kelly's birthday today by going to San Francisco. For those familiar, on Fisherman's Wharf, there are TINY DONUTS.