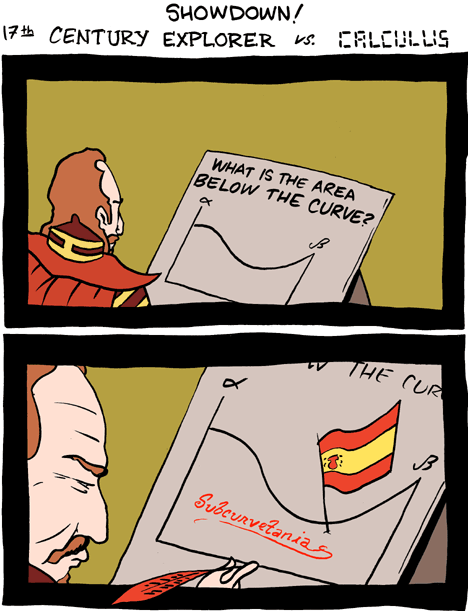 November 6, 2008

Man, that's the lamest joke I've ever done. Another update shortly.
November 5, 2008

Marty, your loyal webmaestro here at SMBC has invented the geekiest magic trick in history, thanks to a unique iPhone ap.
Check it:
If you wanna get it, here's the iTunes site. GO!
Any geeks who make a video of themselves doing the trick will get a link to the video off of this blog right here!
Today, SMBC is officially 1337.
November 4, 2008

HEY NERDS, VOTE. If my candidate wins, I'll be in a better mood, and the comics will be 0.04% better. You can't pass that up!
Also, go read Joey Comeau's
A Softer World.
It's GENIUS, and has a sense of humor pretty close to mine. The one running right now is particularly good.
I'm running ads there right now, so you may recognize a banner.
VOTE, ASSHOLES!
November 3, 2008

Everyone gonna vote? HUH? Are you? (Beloved foreigners are exempt)

Also, I wish to apologize for not drawing a naked picture of myself in the votey today. It's not easy to do that. I try to use reference photos, but... it's like staring into the sun.
November 2, 2008

Two on-time updates in a row?! Did you dare to dream it?

Also, by popular request, today's votey doesn't (necessarily) feature me naked. A lack of naked men altogether, I cannot guarantee. Enjoy.