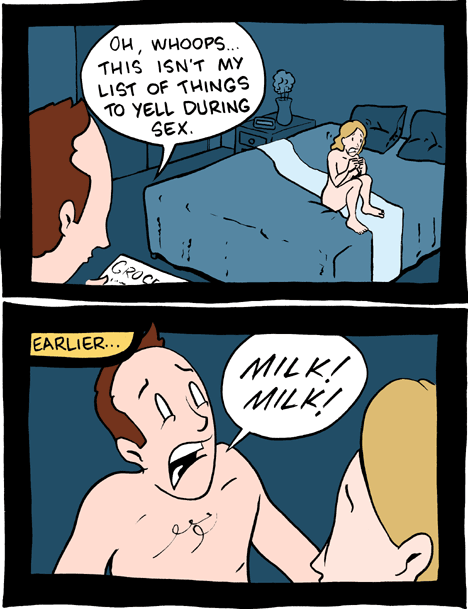 November 18, 2008

November 16, 2008

November 15, 2008

New version of
Marty's coin trick
is out. Now you can store a carrot in your iPhone, just like you've always wanted:
November 14, 2008

From MartBOT: New forum software. Please post bugs in the comment board or forum (if you can post!)
=======
Hey, Baltimore area SMBCers! I'm appearing at
Johncon
at Johns Hopkins this weekend. It's a Sci Fi/geek convention, so it should be nerdy fun.
I don't have much merch to sell, so I'll mainly be hoping to meet people and draw sketches (no charge!). I'm also on a webcomics panel Saturday evening at 7. Please come by and say hi.
You can also meet my ladyfriend, Kelly, who occasionally appears in comics or posts on the comment board. She's all right.
November 13, 2008