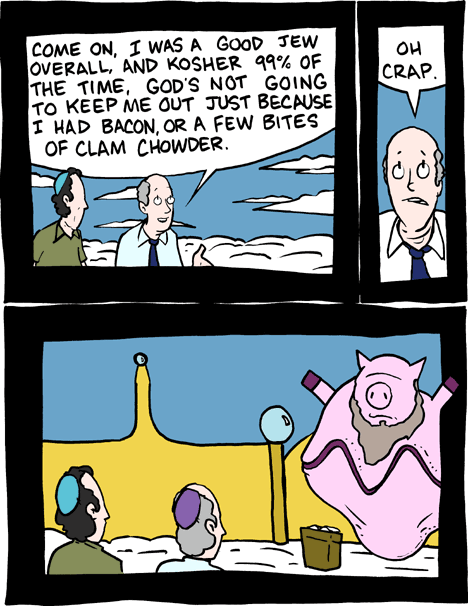 March 6, 2009

It was my birthday. It's not my fault I was late.

And, as a reward for your patience, Clam-Pig-God.
March 5, 2009

It's my birthday! You don't have to get me anything - just tell a loud-mouthed friend how much you like the comic.

I'll be celebrating with a small gaggle of friends in San Francisco. Woop!
March 4, 2009

March 3, 2009

BAM. Tonight's update will be on time again.

Sorry for the screwyness, but I'm back on track. Also, you have to forgive me, because my birthday's Thursday.
March 2, 2009

This is as close to topical as I'll ever get.

PS: Sorry for the late update. I'm switching to a new computer, and I was having some issues that are now resolved.