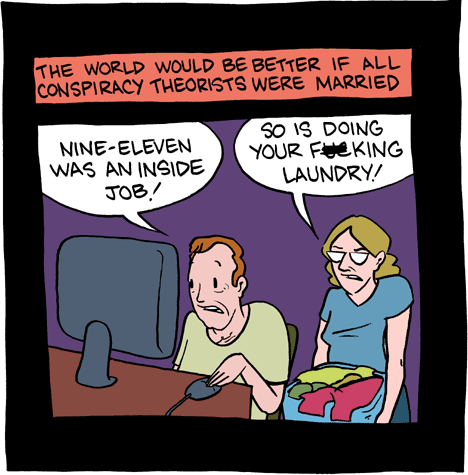 June 27, 2009

Don't forget to buy your tickets!
They go on sale tomorrow at noon (PST) and will sell out quickly. I need you people there to laugh at my jokes even when they suck.
June 26, 2009

THAT'S RIGHT. NEW SKETCH COMEDY SHOW.
We'll be launching the website concurrent with a debut concert at
San Diego Comic-Con
. It's called AFTERCON '09, and we'll be showcasing our stuff along with Internet mega-heroes
Explosm.net
,
MC Lars
,
MC Frontalot
, and
YTCracker
. Tickets are
on sale TOMORROW.
(Must be 21+ to attend)
These will sell out quickly, so if you're attending SDCC or going to be in San Diego on Saturday, July 25,
buy quick!
June 25, 2009

MY HAND HURTS. Gyah!
June 24, 2009

BAM!
I have owed Promit a link for about a million years. If you're a programmer, maybe you understand
what the hell he does.
If so, feel free to explain it to me.
Also,
buy my new shirt
! Remember, buying more shirts means more stupid designs in the future.
June 23, 2009

Wanted to give some linky love to comedy director
Jason Axinn.
The Mission Impossible video is particularly good.