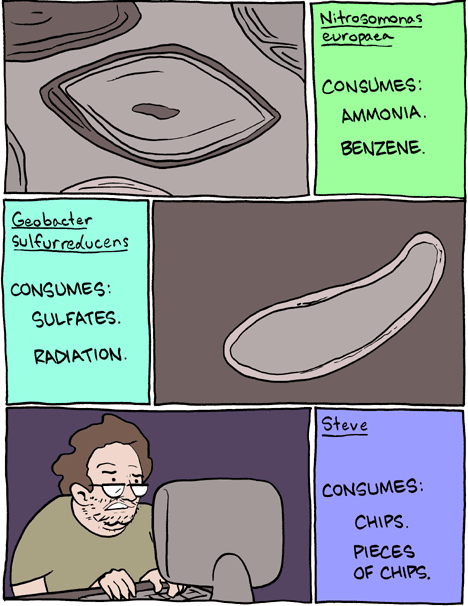 July 20, 2009

Somehow, whenever there's too much stuff going on in my life, I always end up doing multi-panel science jokes. I guess that's better than crack. Or, anyway, it's a lot cheaper.
July 19, 2009

It's 3:36AM, but by jeepers I have updated. This year's streak of updates ROLLS ON.
July 18, 2009

You're all gonna come see me at SDCC, right?
July 17, 2009

July 16, 2009

Somehow I have neglected to link the awesome
Buttersafe.
It's by Raynato Castro and Alex Culang, and it's chock full of AWESOME. Definitely a worthy addition to your bookmarks.