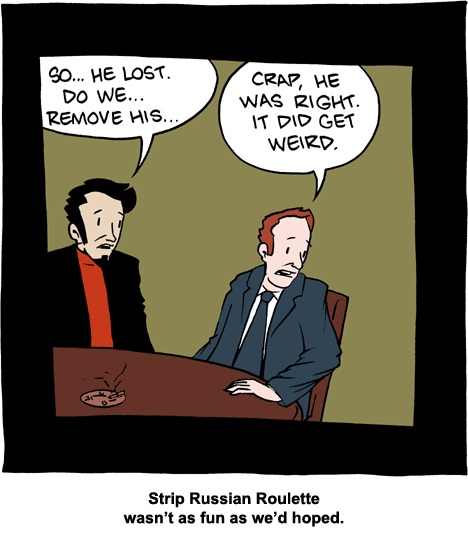 July 24, 2009

July 23, 2009

July 22, 2009

Tomorrow, I'm headed for San Diego! I have managed to get a buffer, so there will be updates for the duration. If you're attending, come see me!
July 21, 2009

Don't forget to come visit me at Comicon!
I'll be sharing a booth with the
Explosm
boys. I'll be selling some nice prints and stickers for much lower prices than on the website. I also give free high fives.
Also, don't forget to get tickets to
our show on Saturday!
We'll be debuting SMBC Theater.
July 20, 2009

Somehow, whenever there's too much stuff going on in my life, I always end up doing multi-panel science jokes. I guess that's better than crack. Or, anyway, it's a lot cheaper.