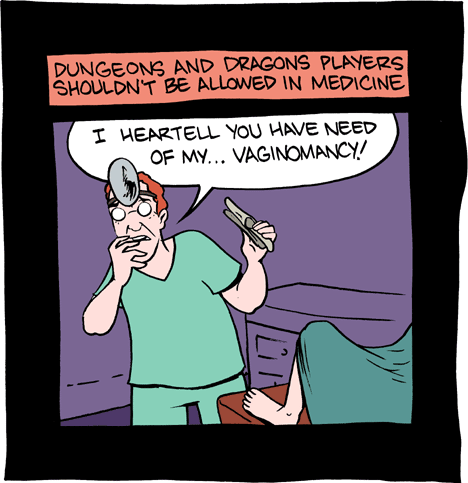 July 30, 2009

Today's thanks goes out to my managers Mark and Josh who really came through for me especially recently. Josh for some career stuff I can't announce yet, and Mark for setting up the awesome show at Comicon. So far the momentum on
SMBC Theater
has been excellent, and that show is at least in part the reason.
Speaking of which, it's been a total blast so far. We've got over 700 subscribers to our
youtube account
, and I think we'll get plenty more when you guys see the next video. It's got special effects!
July 29, 2009

POW!
Ran out of time for my long SDCC post. I think instead I'll just thank one person/group who was cool at a time.
So, to start, I must especially thank the
Explosm
boys who were awesome enough to share some booth space with me. They also did the successful AFTERCON celebration with myself and a number of musicians whom I will thank in subsequent posts. Everyone knows they're funny guys, but take it from me that they're all cool, affable, nice people.
TOMORROW: SOMEONE ELSE.
July 28, 2009

BOOM! So far the response has been overwhelmingly positive on the new sketches. I think we've still got plenty of improving to do, but we're off to a good start. I'm really looking forward to our next release on Monday.

I have so many people to thank from Comicon, but I'm too tired to right it properly at the moment. I'll have a more substantive post tomorrow or the next day.
July 27, 2009

Howdy! Feels good to be back in the saddle. Looks like I finally missed an update this year, but I plan to make up for it with a double update sometime this week.
And, for the lazy among you who haven't viewed my amazing astounding hilarious
new sketch comedy site
, GO. And, for the lazier among you, here's an embedded vid:
July 25, 2009