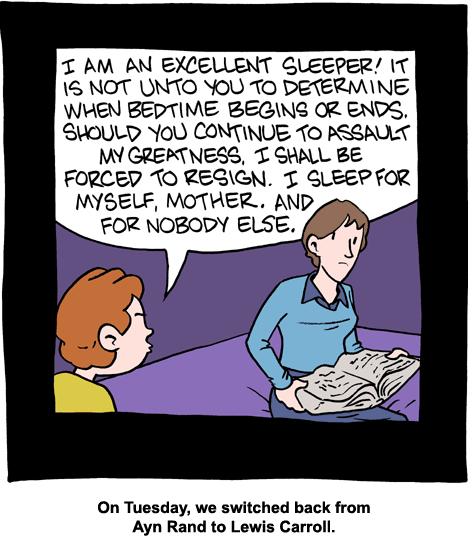 August 7, 2009

Kabam! I'm gonna be up late tonight trying to get a few comics in the buffer so I can relax during this weekend's shoot. If you wanna send me encouraging letters, check out my
twitter
.
August 6, 2009

Marty and I have a new app! It's free (we have little ads running at the bottom), and gives you trivia questions written mostly by yours truly.
Check it out!
August 5, 2009

Dear lord what a week. I've finally got all the writing ready for the next project squared away. Now to focus back on my beloved comics.
August 4, 2009

With apologies to decent people...


August 3, 2009

UPDATE: NEW SKETCH IS LIVE AT
SMBC THEATER
. Go check it. And, bonus points if you
subscribe to our youtube account.
Bonus points not redeemable anywhere but at a convention in person. And even there, they're basically worthless.
KAPOW! Today's link goes to the awesome Bill Barnes of
Unshelved
, who was nice enough to give me some shrewd advice on how to work ad stuff for SMBC Theater. GO CHECK OUT HIS COMIC (especially if you're a library/book nerd).