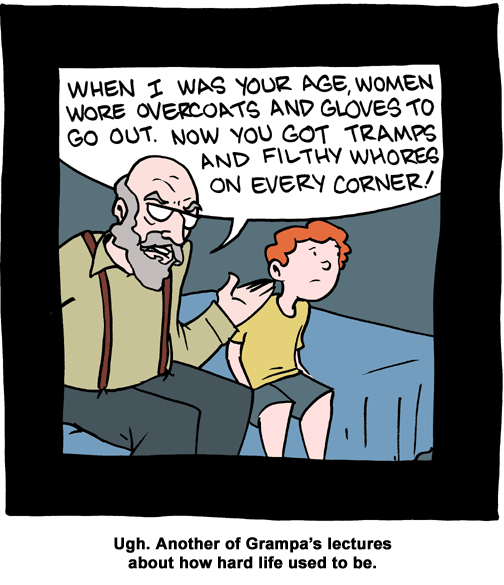 September 24, 2009

HowDEEEE.
Kelly and I have the flu, but seem to have finally gotten over it after a day of sloth and gluttony. Tomorrow I get to go back on my beloved work schedule. WOOP!
Also, it seems
the new video
is one of our most popular yet. If you twitterers would like to get in touch with the guy who plays Superman,
he's here
.
September 23, 2009

Kelly and I went to
Randall's
book tour thang
last night. We couldn't stay long, but it was nice to see him and the reddit.com boys once again.
I also happened to meet a number of SMBC readers there who recognized me from the videos. Thanks for saying hi, nerds!
September 22, 2009

BOOM! Experimental comic!
Also, it's EMBEDDED VIDEO TUESDAY:
If you're enjoying the vids, the best way you can support our making more is to become one of our beloved, beautiful, brilliant,
subscribers
.
September 21, 2009

It's Monday! And that means
A BRAND NEW VIDEO!
This one features JP Nickel as a famous superhero.
Remember, the best way to support further video stupidity is to subscribe to our account. Well, that and forcing your wealthy friends to watch our stuff. That's good too.
September 20, 2009