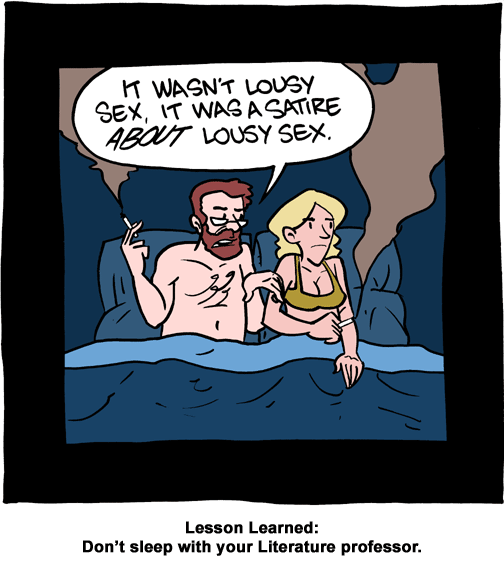 October 2, 2009

KABOOM! It's another embedded video Thursday. Enjoy forty seconds of
sexy Jon Brence
.
I'm reading the second Hitchhiker's Guide to the Galaxy now, and enjoying it. SO MUCH FREAKIN' CLEVERNESS.
October 1, 2009

HOOO DOGGIE. It's a Thursday
SKETCH COMEDY UPDATE
. Bonus points if you
subscribe
.
To everyone who sent me a lower click Chewbacca proof, bravo. I apologize, but I can't possibly respond to all of you.
September 30, 2009

Today's linky buddy is EXTRA SPECIAL. Webcomic all-star Chris Jones has started a new webcomic all his own: The genius, gorgeous
Byron Pinkleton.
Anyone who doesn't read it is a jerk.
September 29, 2009

IT'S EMBEDDED VIDEO TUESDAY!
Tuesday is also the day when I shamelessly beg you to
become a subscriber to our account
. It's a really great way to support us because it requires minimal effort, is free, and gets you a BILLION POINTS.
September 28, 2009