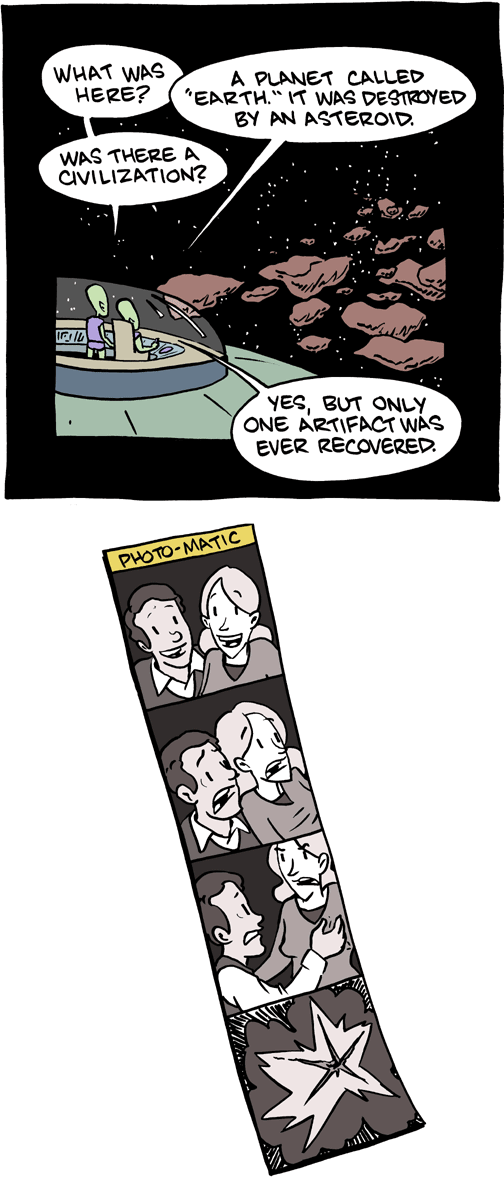 October 20, 2009

BAM! I'm pretty happy with how the photostrip turned out here.

Kelly wants me to give a shoutout to my girlfriend. HI KELLY.
October 19, 2009

Sexiest comic ever?

Oh, also...


October 18, 2009

Day 1 of APE was pretty cool. Got to hang out with a lot of awesome
Topatoco
peeps. The
new shirt
seemed to be doing well!
Oh, and I totally met
Kate Beaton
. Jealous?
October 17, 2009

Bam! See y'all at APE tomorrow!
October 16, 2009

Couple things, peeps!
First, San Francisco Area-ans, come see me at
APE!
ALSO, Felicity Doyle, whom you may know as one of our reporters in the Superman sketch, has a food review blog. It's called
Felicious Food
. If you're an LA food nerd, it'll come in handy.
(Oh, and
the new shirt
has already outsold one of my oldest shirt designs. Thanks Internet!)