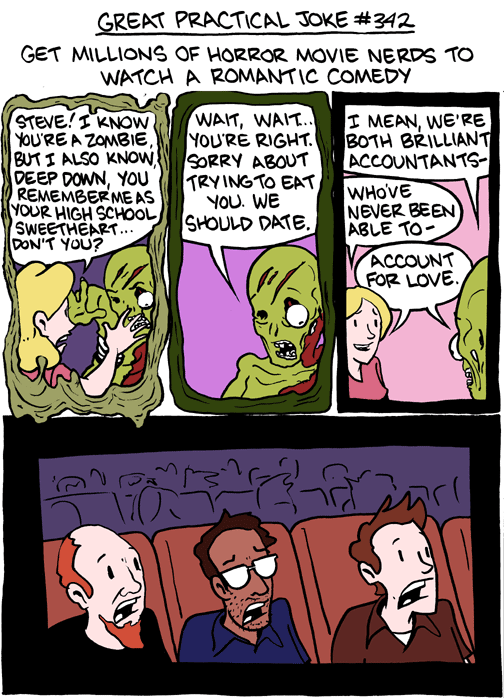 October 21, 2009

Oh man,
Zombieland
was so good. OH MAN. My favorite movie this year, EASILY. Kelly and I sat in a matinee laughing and eating popcorn, which is pretty much the best way to break up a day.
Oh, also, check out
CHRIS YATES' awesome "puzzlers."
I may get myself a custom one of my own face one of these days. So cool...
October 20, 2009

BAM! I'm pretty happy with how the photostrip turned out here.

Kelly wants me to give a shoutout to my girlfriend. HI KELLY.
October 19, 2009

Sexiest comic ever?

Oh, also...


October 18, 2009

Day 1 of APE was pretty cool. Got to hang out with a lot of awesome
Topatoco
peeps. The
new shirt
seemed to be doing well!
Oh, and I totally met
Kate Beaton
. Jealous?
October 17, 2009

Bam! See y'all at APE tomorrow!