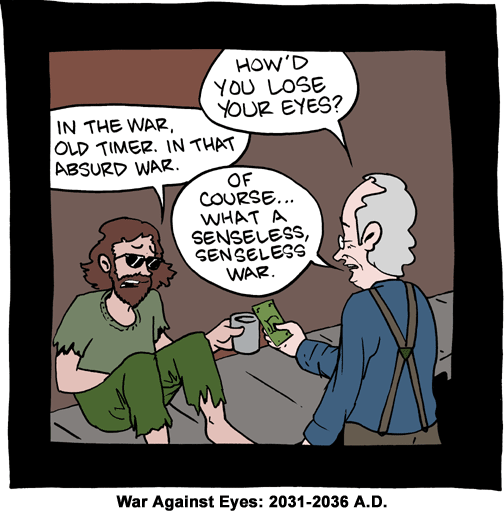 October 27, 2009

Kapow! Hope this one makes sense, because I ain't slept a lot lately...

Also...

October 26, 2009

It's 3:40 AM, but by jeepers I have a comic update.
Also,
a brand new video
! This one took a long time to shoot, but was well worth it. It has all three of our STARS, James Ashby, Jon Brence, and J.P. Nickel. Plus, we have a new actress - Alex Oliver. Enjoy!
And now to sleep for ten seconds...
October 25, 2009

We just shot the greatest Halloween special of all time. We're gonna update it a little early next week. So, stay tuned for an update, hopefully around Friday. We also got some EXTRA AWESOME special guests we'll announce with the video. Woop!
October 24, 2009

Hallo! Just arrived in Los Angeles for the weekend. Met a very nice reader named Alice at LAX. BAM.
October 23, 2009

Kapow! Oh, man, it's gonna be a late night for me.

Edit
Putting
Some
Space
Here
So
You
Can
See
The
Votey