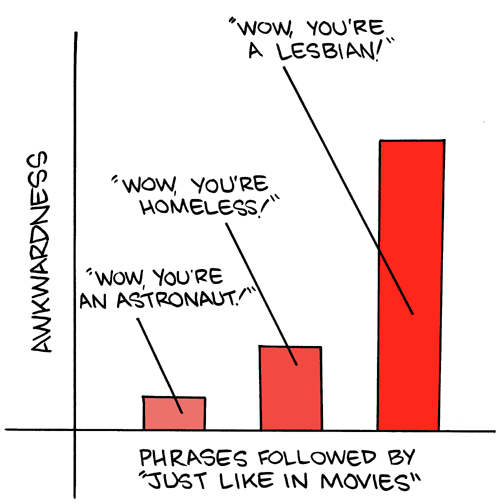 December 1, 2009

Kapow! Man, I spent today sleeping off the 3 day shoot weekend. One of our scenes involved James choking me. He tried to do the traditional grab-the-shoulders technique, but I demanded REALISM! My neck is not pleased today...
Btw, in case you missed it due to yesterday's late update, there's a new
SMBC Theater
.
November 30, 2009

It's new video day! (People seem to really like this one)


November 29, 2009

Updating on time(ish), baby!
We had another awesome shoot today, including a sequence that involved uncontrollable drooling from the famous
James Ashby
.
November 28, 2009

I SHALL UPDATE.

Man, I forgot how hard it is to update from set. Just two more before I can go home...
November 27, 2009

Shooting Jon Brence and Kelly today. Oh, baby.