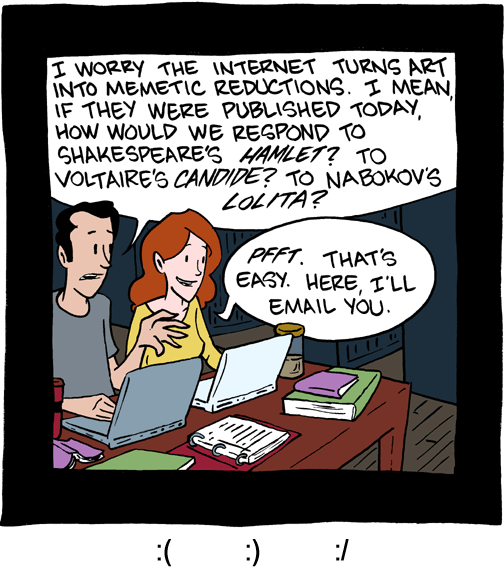 January 24, 2010

January 23, 2010

Landed in LA with the
SMBC Theater
peeps. We got some damn DAMN dorktastic stuff we're shooting this weekend. I MEAN DAMN.
January 22, 2010

January 21, 2010

Truth.
Oh man,
Jeff
sent me the new shirt design (coming soon!), and it's soooo goood. I think you folks'll like it.
January 20, 2010

Found a new good webcomic, called
Wasted Talent
by Angela Melick.